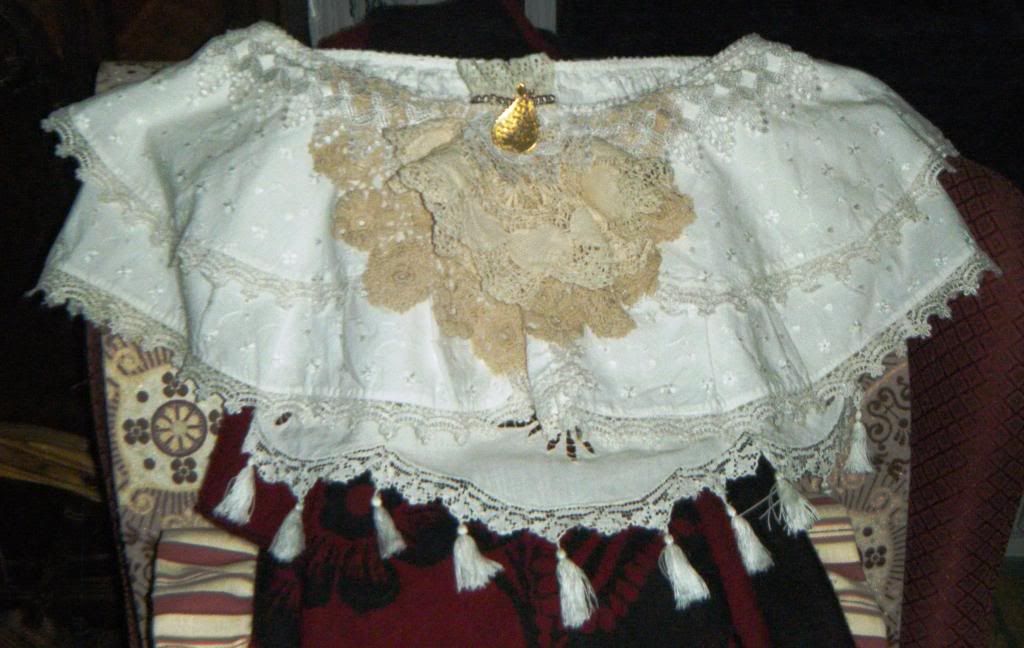 collar (front)
HUZZAH! HURRAH!
The 2013 FESTIVAL of the SEASONS garb is complete!
Here's my best attempt at display for the moment.
I promise pics after the event.
I cannot WAIT to put this on and twirl...twirl....twirl.........
I do so love garb!
And even more so...vintage lace!

I wonder what it is in my make-up that makes me feel so much more comfortable in garb than in
any other thing I might wear..........
Something to ponder.......

But in the meantime.....ONE more day to go before Festival time!
xoxoxo